The Words Shimmer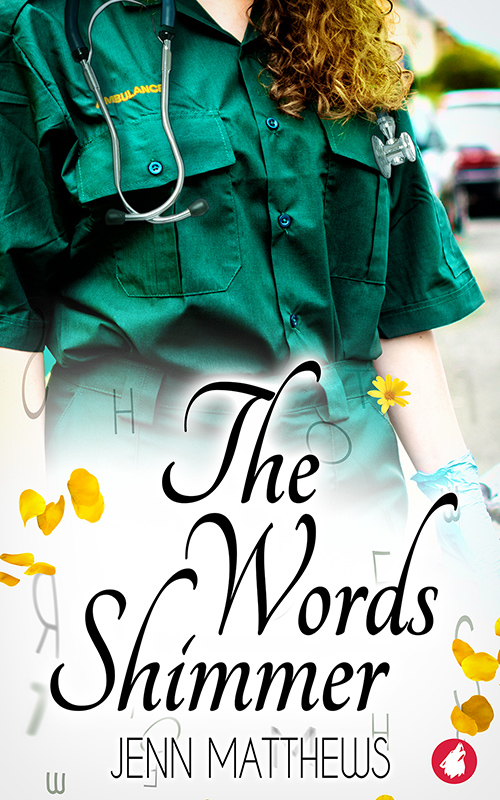 Umfang:
257 pages
(80,000 words)
Spice Rating:
Themen:
anatomy lecturer · dyslexia · paramedic · school garden project
Gepostet von Daniela am Aug 7, 2019 in | Kommentare deaktiviert

für The Words Shimmer
Autorin:
Jenn Matthews
Kurzbeschreibung:
Yorkshire anatomy lecturer Ruby Clark considers her life low-maintenance. She teaches at the local university, has two well-behaved teenage daughters, and what she doesn't know about human anatomy isn't worth knowing. Unfortunately, that knowledge doesn't stretch to plants, and she's been asked to help out on a school garden project.
Being a paramedic doesn't do Melissa Jackson's back or knees any favours, so she's looking into university courses to try a less strenuous line of her work. But the brash, proudly out, down-to-earth woman's biggest challenge is keeping her dyslexia a secret. That, and living down the stigma that follows her when people find out.
A university open day throws the two women into each other's orbits. When Mel, an expert green thumb, makes a few helpful suggestions on Ruby's garden project, Ruby convinces her to team up to make it a success.
Personality-wise, they couldn't be less compatible. Mel's brazen attitude, cocky jokes, and affinity with earthworms immediately rub the hyper-professional, straight-laced Ruby the wrong way. Can they ever find common ground?
A sweet, lesbian romance about growing something unexpected and wonderful from the roots up.

Preis:
Taschenbuch: 16,90 € | E-Book: 9,99 €

ISBN:
978-3-96324-243-4 (paperback)
978-3-96324-244-1 (mobi); 978-3-96324-245-8 (epub); 978-3-96324-246-5 (pdf)
Veröffentlichungsdatum:
August 2019