Not-So-Straight Sue (Girl Meets Girl Series - Buch #2)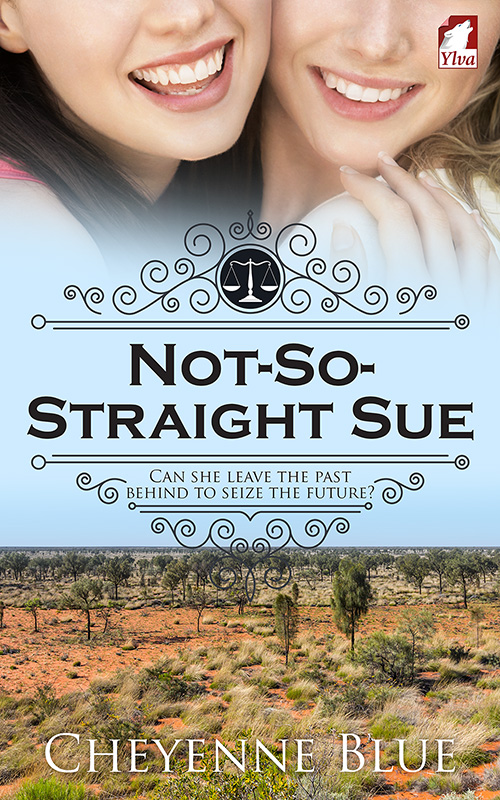 Umfang:
287 pages
(86,600 words)
Spice Rating:
Themen:
Australia · Flying Doctors · lesbian · Queensland
Gepostet von Daniela am Okt 19, 2016 in | Kommentare deaktiviert

für Not-So-Straight Sue
Autorin:
Cheyenne Blue
Kurzbeschreibung:
"Sorry, I'm straight." Those words, accompanied by a smile, were the ones Sue Brent used to turn down women. But the truth was buried so deep that even her best friend, Nora, didn't know that Sue was queer. Sometimes, Sue even managed to convince herself. The only person in London who'd seen through her façade was Moni, an American tourist.
When a date with a friend's brother goes disastrously wrong, Sue has to confront the truth about herself. Leaving London, she returns to Australia to take up the reins in an outback law practice. Back in the country of her birth, she is finally able to accept who she is, including facing Denise, the woman who burned her so badly years ago and set her on the path of pretence. But it's not until Moni arrives in Queensland to work for the Flying Doctors that Sue is finally able to see a path to happiness. However, as things start to go her way, Denise arrives in Mungabilly Creek, begging a favour that might destroy Sue's new relationship.

Preis:
Taschenbuch: 15,89 € | E-book: 4,99 €

ISBN:
978-3-95533-597-7 (paperback)
978-3-95533-598-4 (mobi); 978-3-95533-599-1 (epub); 978-3-95533-600-4 (pdf)
Veröffentlichungsdatum:
Oktober 2016