A Curious Woman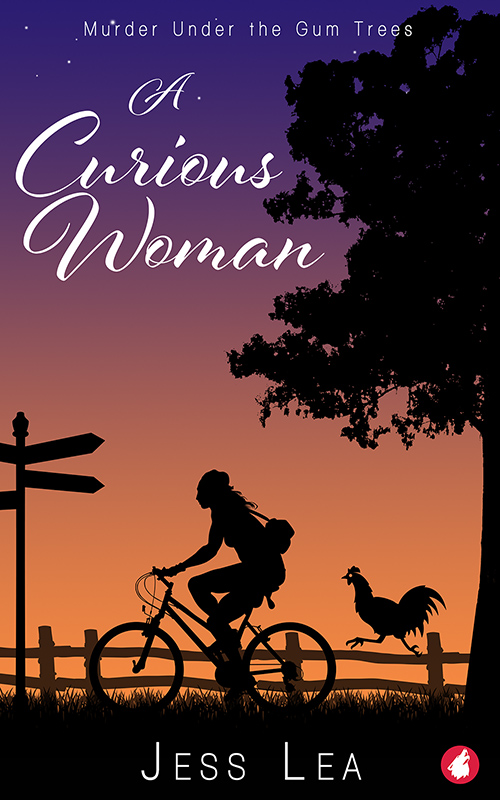 Umfang:
283 pages
(100,000 words)
Themen:
antique collectible dildo · Australia · Australian coastal town · cozy mystery · hip gallery · senseless murder · territorial chickens
Gepostet von Daniela am Apr 3, 2019 in | Kommentare deaktiviert

für A Curious Woman
Autorin:
Jess Lea
Kurzbeschreibung:
Bess Campbell has escaped to the windswept Australian coastal town of Port Bannir, determined to begin her life again. She is loving her fresh start, thanks to her fun job running a hip gallery, her territorial chickens, and a lot of self-help books to find her new, better self.
Port Bannir local Margaret Gale runs an austere maritime museum, and rules her staff with an iron fist. She has no time for that crazy modern gallery or upbeat, earnest Bess sweeping around town on her hipster bicycle.
After a heated dispute over an antique collectible dildo, there's little hope Margaret and Bess will ever see eye to eye.
But when Port Bannir is rocked by a senseless murder, both women find themselves implicated. Can they work together to expose the truth––or will the truth prove far too dangerous?
A funny, fabulous, cozy mystery filled with quirkiness and a sweet serve of lesbian romance.

Preis:
Taschenbuch: 17,90 € | E-Book: 9,99 €

ISBN:
978-3-96324-160-4 (paperback)
978-3-96324-161-1 (mobi); 978-3-96324-162-8 (epub); 978-3-96324-163-5 (pdf)
Veröffentlichungsdatum:
April 2019