Fragile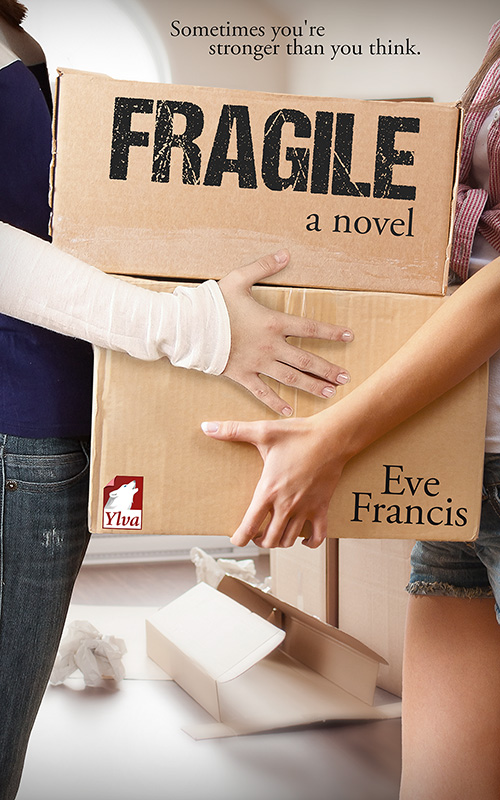 Umfang:
300 pages
(103,000 words)
Spice Rating:
Themen:
College Graduate · lesbian · punk rock · Roller Derby · transgender
Gepostet von Daniela am Feb 17, 2016 in | Kommentare deaktiviert

für Fragile
Autorin:
Eve Francis
Kurzbeschreibung:
At twenty-four, college graduate Carly Rogers finds herself still living with her cold and distant mother and her teenage half-sister, Cynthia. As Carly moves from one minimum wage job to another, she reads books alone in her room, reconnects with her best friend, Landon, and takes care of her great aunt Dorothy on the weekends. Her life is quiet and nonthreatening – until she meets Ashley at her new job.
Ashley is a fun, energetic, and intelligent woman who has been forced to leave her old life behind due to a medical condition. Through work, and the start of their own book club, each shares her past and her hopes for the future. When change comes, Carly is forced to make a decision. Does she stay where she thought she always belonged, or strive for something better? Is it possible for her and Ashley to build a new life without feeling like the fragile creatures everyone thinks they are?

Preis:
Taschenbuch: 17,90 € | E-book: 9,99 €

ISBN:
978-3-95533-482-6 (paperback)
978-3-95533-483-3 (mobi); 978-3-95533-484-0 (epub); 978-3-95533-485-7 (pdf)
Veröffentlichungsdatum:
Februar 2016